I recovered from Autoimmune disease (Dermatomyositis):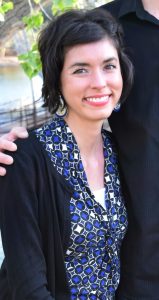 In 2007, I noticed a small mystery rash on my face and arm. Shortly thereafter I went to two medical doctors and a dermatologist. All had different ideas of what is was and none of their treatments worked. I also went to a few naturopathic doctors but they could not figure it out as well. Since it was small, not really bothersome, and no one knew what it was, I just ignored it for years. But then eventually the rash started getting worse – it was spreading, itching, hurting, discoloring and disfiguring my skin. It went from a very small patch on my face to affecting half of my face and my scalp, with growing patches on my neck, chest, back, arm, thigh, hand and fingers. After Jack opened up an office in the Prescott area, I started visiting Natural Health Sciences in 2016 for my mystery rash, which eventually helped lead me to finally getting an accurate diagnosis. In 2017, 10 years after the initial symptom, I finally received a confirmed medical diagnosis of Dermatomyositis by an M.D. An autoimmune disorder, Dermatomyositis, has no known cure, and limited treatment options which primarily consist of topical steroids and strong corticosteroids like prednisone and immune suppressants. These options have severe side effects both in the short and long term and do not fix the problem. However, Dermatomyositis has to be managed and controlled otherwise it can turn very serious, even fatal. Thankfully Jack Miller CTN, was able to find a protocol that works for me! I followed his recommendations to have my mercury dental fillings safely removed, and in addition have now been taking an herbal, concentrated aloe product designed to heal the digestion and some other things for 16 months and am in full remission from my Dermatomyositis. This is all thanks to the diligent care and recommendations of Jack at Natural Health Sciences. I'm so grateful for being able to successfully manage my autoimmune disorder and not have any side effects or added serious health problems because of it! Thank you Jack and NHS!
-Jennie Fisher (Prescott Valley, AZ – November 2019)
Lyme Disease and Co-Infections (Babesia and Bartonella)
Jack Miller has provided a complete turn around for me! I had been diagnosed with Lyme Disease and Co-Infections(Babesia and Bartonella) two years prior to us finding him. I was in my freshman year of high school when my health started to spiral downward. I had severe fatigue and nausea that made it hard to cope with normal everyday life. My mother took me to see many doctors who did lots of testing and tried lots of medications, but nothing seemed to help. It started with diagnosis of severe allergies, Hashimoto's thyroid disease, digestive issues, candida and the list goes on. My symptoms continued to get worse with joint pain, headaches, continual nausea, candida, and fatigue. By mid-sophomore year, I was too sick to go to school and even ended up in the hospital. I couldn't keep anything down – food, water, medicines, nothing. Once I got out of the hospital, my mother found Jack Miller CTN and we went to my first appointment. It was promised to be a long road to remission, but we had faith in him. After the first appointment, two Laser Energetic Detoxifications, and supplements, I started being able to keep everything down again and all my symptoms started to get better. I returned to school to finish out the year. Continuing with these new natural therapies was helping me, and I finished school with good grades and no more sick days!
Now I've started my junior year and everyone is astonished at how well I feel and look. I have so much energy and no more nausea. With the LED detoxes, ozone therapies, and natural supplements that he has me on, I am back to the cheerful person I was before my health took a turn for the worse. I feel vibrant and am enjoying feeling so well! Dr. Jack has done wonders for me, and I couldn't be more thankful!
~ Ally C, Age 16, (Las Vegas, NV)

Lyme Disease:
My journey to the next level of healing from Lyme Disease began when I found Jack Miller and Natural Health Sciences of Arizona in May 2015. I can't begin to thank Jack and his incredible team for helping me begin to restore my life to the active one I lived before 2005. Let me share a brief history of what brought me to Jack and NHS.
In 2005, my husband and I struggled for a year with continuous flu-like symptoms, chronic fatigue, sleep deprivation, high fevers and brain fog. We were so tired/weak that we couldn't do the activities we loved like hiking in the mountains, snorkeling/sailing vacations in the Caribbean, and evenings out with friends to dinner, concerts and the theater. It was a struggle for me to go to work every day as a senior executive with extensive business travel, presentations and client development as a significant part of my responsibilities.
We went from doctor to doctor without any relief or accurate diagnosis. After a year, we had almost given up hope when we found a homeopathic doctor who diagnosed that we were ill from five strains of toxic mold – two that are used in biological warfare. By that time the mold had pretty well wiped out our immune system and was deep into all of our organs. We spent the next 6 years living on 2-3 IVs a week and an extensive protocol to get the mold out of our bodies and re-build our immune systems.
In 2011, my husband was almost symptom free and getting so much better. Although many of my symptoms were better, I was still experiencing chronic fatigue, body aches, trouble sleeping and high fevers. Our homeopathic doctor tested me for every infection he could think of and that's when I was diagnosed with Lyme Disease.
Looking back, I think I've had Lyme Disease for decades as I was always the person who got the flu and instead of a few days – it lasted for weeks. I struggled with fatigue and requiring more sleep than my friends. I started on a protocol for Lyme Disease and slowly began to get better. Then in 2014, my doctor died and for the next year I hit a plateau with my treatment. I just couldn't seem to get to the next level of healing and my husband started researching practitioners who specialized in Lyme Disease.
We selected Jack Miller and Natural Health Sciences for two reasons: 1) he had walked the road of Lyme Disease himself and 2) we really liked his strictly natural approach to Lyme Disease – that didn't include antibiotics or steroids. Starting in May 2015, I've been so impressed with Jack's very tailored protocol/natural therapy for my Lyme Disease. He also did extensive scans and uncovered my need to de-tox from heavy metals, a high level of carcinogens and several other conditions often related to Lyme Disease.
The Laser Energetic Detoxification (LED) natural therapies are incredible! I began seeing significant changes starting with the first two I received. Other natural therapy that I've found valuable are ozone sauna, chi machine, detox footbath, mucoid cleanse and the very tailored protocol of homeopathic/naturopathic supplements and medications.
Because of the amount of travel and presentations I do in my job, my appointments in-person with Jack are usually every 4-6 months with monthly phone consultations in between. To provide a way for my system to clear the poisons out of my body from de-toxing, I schedule weekly or bi-weekly lymph, colonic and Bowen natural therapies from an outstanding practitioner in the Phoenix area – Dr. Victoria Bowen.
I am so grateful to Jack, Amber, Naomi and the Team at NHS! They have gone above and beyond to help me heal! The quality of my life has changed significantly in the past two years! For the first time since 2005, I was able to start getting up to exercise on a regular basis at 4:30am this summer so that I could walk before the heat gets intense. I always loved Arizona summers, and yet, with my illnesses I couldn't tolerate the heat or have the energy to get up early to walk/exercise. Yesterday I had the energy to work a full day, walk 2 miles, and I still had the energy to fix dinner plus enjoy time with my husband at the end of the day. I can actually start dreaming about swimming again on a regular basis and going on snorkeling/sailing trips in the future!
Update: For 6 years I struggled with severe rashes on my arms, legs, torso and face. The past 6 months I have been rash-free! What a blessing!
Terri O'Halloran, Phoenix, Arizona
Autism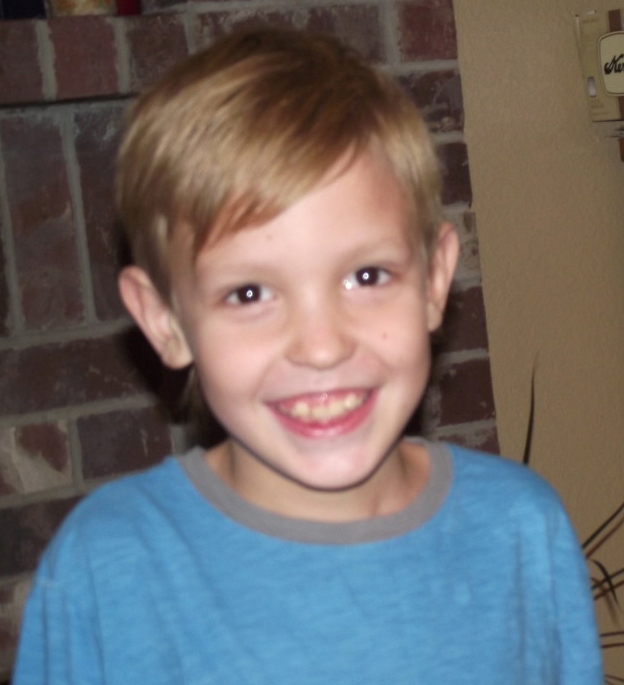 Oliver was diagnosed with Autism right before he turned two in 2008. He came home from the hospital jaundiced; I was told it was "normal". I knew he had Autism by the time he was three months old. He had hand flapping, plus he is my fourth child. A mother just knows. He was the easiest baby ever. He breastfed well and was generally passively observing his surroundings. I told other family members about my concerns, but they insisted that he was "fine". His passiveness turned to ear piercing screams, all day long. He would scream for excitement, joy, discomfort, anger, fear and any other emotion he could not verbally express. Screaming was his form of communication. We started him with intensive ABA, (behavioral therapy), by the age of two. His therapy consisted of behavioral modifications and was conducted 8 hrs a day 5 days a week. This child was working a full-time job by the age of 2. His symptoms improved some, but there were very few "OMG" moments. He would advance but at a slow pace. Ollie has only regressed once, he has always had a slow progression. In 2014, He aged out of ABA, and we moved out of the area.
After we moved, I became very ill and could not care for him the way I was before. He refused everything but fast food. He had limited his diet to chicken nuggets and French fries from Burger King. He would eat corn chips and all corn products, and the school lunch every day. His behaviors were worse than they had ever been (this is when he regressed) and I was too sick to do anything about it. Finally, I hit rock bottom. I sought out natural healing, and connected with Jack Miller through Facebook. The problems we faced to see Jack were: 1. natural medicine is not covered by insurance, so out of pocket costs 2. Jack is 11 hours away one way 3. I didn't know Jack 4. I was so sick I didn't know if I could hold up to make it to him 5. Ollie's behaviors were so severe I didn't know if he could handle these natural therapies. Even with all of this against us we packed up and left for Arizona. We stayed with a family we had never met before, and Ollie completed two allergy sweeps and two LED Detoxes.
I have to give a special note to the family we stayed with, and Jack and his staff for being creative and understanding in accomplishing the EDS scans on Ollie. It was not easy anyway. It took relocating from the office where he was screaming and fearful and finding the right movie, in order to get him scanned.
After the first laser detox we noticed that Ollie was calmer. The wonderful family we stayed with also noticed the screaming had somewhat subsided. We discovered through ASYRA and ZYTO testing that Ollie was sensitive to the foods he was limiting himself to, especially corn and potatoes. Jack recommended a gluten free and dairy free diet. I took it one step further and have been doing GAPS/Paleo. We gave Ollie the supplements and homeopathic remedies Jack recommended. Here comes the best part. Within a month Ollie was reading and spelling. I am literally crying as I type this. Remembering back to where we were and how far we have come, makes me emotional. I think mainly because I now have hope that my son will recover, fully. His teachers couldn't believe the progress he was making. His teacher actually said to me that sometimes kids improve, but then it all comes back. He didn't want to believe that it was a permanent change, but as time went on he could see that Ollie was only improving. He was not just improving but he was improving by leaps and bounds. I would say that he improved more in this last year than he has all of the years (6 years)of ABA. Autism is in the body, not the behavior. He used to be a runner. He was hit by a car at 3 years old, because he ran out into the road. He was fascinated by the spinning tires. Within 6 months after seeing Jack, we no longer need the locks on the front door. His responsiveness to our verbal requests was non-existent, (literally like he was deaf) now he responds to us, even from a different room. It is truly amazing. We can see that when his body is supported his symptoms disappear on their own. We are seeing Ollie's personality coming out more and more. Anxiety has been replaced with hope and joy. We now look forward to the future, because we know it will hold more healing for his body. I was really hopeless when I decided to risk it all and take our family to see Jack. Now, I not only have hope, but I know that he will become his optimal self.
~ Heather from Modesto, California

How Jack Miller from Natural Health Sciences of Arizona changed my life:
Since 1977 I hadn't been really "living",only "existing", trying desperately to continue coping with my ongoing illness, of approximately the last 40 years.
As far back as I can remember, I have had an "unwell" feeling, which eventually escalated into a full blown illness by the time I was in my 50's. In my 30's I was exposed to an overload of toluene gas. I started experiencing very serious reactions which consisted of tremendous weakness and pain coming from the area of my adrenal glands and kidneys. This almost rendered me helpless, resulting in literally sleeping away my life, I was so weak and sick.
In 1985, I received a serious head injury which resulted in unbearable neck pain, along with viscous headaches, and more back pain. Over the years I tried various nutritionists/chiropractors, medical doctors, natural remedies, Led laser therapy, to not much avail, although I did eventually make some progress, only to succumb to old symptoms once more. Along with that the support level for my illness was negative, which caused extreme stress and anxiety.
Finally in 2013 my cousin Owen discovered Natural Health Sciences of Arizona on the website, to help me in my search for wellness. I immediately called to make an appointment and in December of 2013 my cousin took my husband and I by car from Ohio to the Nevada office, which takes 33 hours to travel, to meet with Jack Miller. This is now my 3rd visit with him for natural medicine. I'm so excited! I've made tremendous improvements with just a few issues to resolve that we are working on. My son, daughter-in-law, and their two daughters, who traveled to Nevada with us are now in the process of seeing Jack too.
I'm thankful to God, for leading me to health and happiness with Jack's help, along with his wonderful caring staff. So I would like to extend my thanks and deep appreciation to Jack for giving me an opportunity to enjoy and appreciate Life! In deepest appreciation and thanks, Esther.
Esther K, Ohio
(We appreciate Esther taking the time to hand write her story for us. She is Amish and did not want to post a photo due to her beliefs)
Metal and Pesticide Poisoning
My daughter Abigail was seen by Natural Health Sciences in August of 2013 when she was almost 14. She was experiencing short, frequent headaches, acute asthma, muscle and joint pain, some sort if muscle spasm affecting her left eye, complained of having a significant amount of trouble focusing at school, and a lot of trouble sleeping. My Aunt told me about Jack and suggested we bring her to him. She was scanned with the Zyto and Asyra machine, which showed high mercury levels, stomach inflammation, vaccine residue, high pesticide levels. Jack suggested two LED detoxes. One for pesticides and one for metals. The first LED detox Abby smelled very strongly of chemicals. The second LED detox, Abby's pores down her legs were dark colored. You could see every pore because of this and she smelled like metal. I could visually see the metal detox. Within about a week Abby's health started improving. She was sleeping better, the twitching in her eye diminished, not near as many headaches, she mentioned school was so much easier, her asthma has improved. She is 15 now. When we recently saw Jack for follow up Abby told him she felt "100% better". Jack recommended a brief scan to check for food allergies which we will be doing. I will admit, at first I was a bit skeptical, but watching my daughter improve so quickly from something this gentle has me convinced. She has made steady improvements over the past year. I will be going in next for migraines I have suffered from for the past 25 years, maybe you'll see my story next!
~Danielle

Athletic Support
"As a nurse with a holistic focus to health care, I was very excited to learn of Jack Miller through a family member. I had worked with a Naturopathic Physician in Ohio prior to moving to Arizona and learned firsthand of the benefits of a preventative focus to wellness. Having a holistic health practitioner who works with a computerized tool to objectively determine imbalances in the body was something I was trained to utilize and found invaluable for determining what the body needed to bring itself back into balance.
Jack Miller has a very reassuring presence and, as we talked, I found him to be a very knowledgeable health professional. I have not hesitated to refer many patients, family, and friends to him since my initial visit. As a side benefit, as a Triathlete, I have found that despite putting increased demands on my body, the supplements have helped to give my body the support it needs. The benefits they provided to me became evident only once I stopped taking them during a period that I was very busy. I had started to take my well being for granted and stopped my daily regime of supplements; within a few days I felt a significant difference in my energy and began to have cramping and muscle aches that were absent while on the recommended supplement protocol. I have learned to listen to my body. I am taking the time, no matter how busy and hectic my life gets, to give my body the supplements it needs to meet the demands that I place on it, so that I continue to have the health and well being I desire."
Deb T., RN   Phoenix, Arizona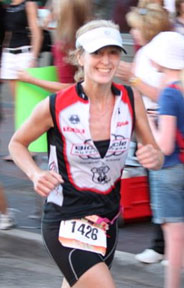 Commentary: For anyone interested in athletic support, note that this client competes in Half Iron Man Triathlons and is training for the Iron Man, which is the ultimate in aerobic endurance sports. As a traditional naturopathic practitioner, designing a supplement protocol for athletes such as this one includes: mitochondrial nutrient support to assist with rapid burning of fat and glucose, choosing from a variety of natural products for adrenal glands support (more adrenaline = more strength), and of course natural electrolyte products (without the sugar and artificial food color found in sports drinks and gels). Also beneficial are anabolic and HGH releasing nutrients to build muscle, and natural support for sports injury and reduction of inflammation. J.M.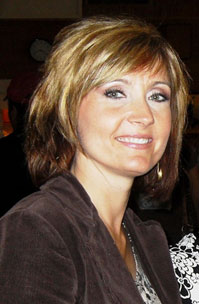 Chronic Digestive Discomfort
"My name is Sonya,
I learned of Jack Miller and that he was able to help many of the people I had come in contact with.These people had issues and difficulties far greater than my own, but I thought maybe I had finally found someone that could help me too.
For more years than I can count, I've had digestive difficulty of various kinds and degrees. I continually vacillated between thinking I had lactose intolerance to IBS, acid reflux, gall bladder trouble….etc. There was no definitive answer from the medical field either. I had different tests, screenings, scans….every time nothing was found. Going to Jack's office for the first time was quite a different experience for me. His diagnostic procedures were like none I had gone through before. But I found it conclusive and on point with no "maybe this is the problem" or "it could be several things." Then he began the light treatment, specifically targeting my problem. He sent me home with supplements and homeopathic medications. I followed up with two more light treatment sessions and within two weeks, something was already different. My habitual stomach pain and discomfort were gone. Jack explained what was happening to my gallbladder and intestinal tract and what I needed to do to help maintain this good feeling. I must say, I had never had anyone in the medical field or anyone in the natural healthcare field be able to pinpoint my issue and immediately address it.
I can't thank Jack and Cindy enough for their kind attention, expertise and knowledge."
Sonya E., Oregon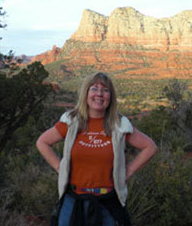 Fatigue
"Contemporary society moves at such a fast pace that the convenience of shopping in department size grocery stores and taking advantage of modern technology can appear to be a gift – that is until it begins to take a toll on a person's health and mental attitude. For most of my life I considered myself a healthy person, able to keep a decent number of irons in the fire. It all began to cave in when I reached a point of obstinate low energy from which I could not recover. Fortunately, a friend referred me to Jack Miller.
I was taken aback by the results of tests Jack ran that revealed eerie levels of toxic chemicals in my body, concentrated primarily in my brain and spinal column.He introduced me to homeopathic remedies and supplements helpful to my condition. Within a few days my energy level began to rise dramatically. One morning not long after my first LED treatment I suddenly realized for the first time in more than 15 years I could take a deep breath without feeling like the wind had just been knocked out of me and coughing uncontrollably.
Now, after my second LED treatment I feel better than ever and notice my thinking is changing along with my physical health. I have regained the inspiration that motivates me to think and act creatively. I am handling stressful situations with far more ease. Of course I have changed my diet, relying more on plant-based, organic food resources. Jack Miller's expertise and gentle care have helped me get on the track to good health. I travelled from Ohio to Arizona to receive the benefits of his training and I encourage anyone that is serious about wellness to find a way to see him."
R.G.     Summerfield, Ohio
For more information about LED (Laser Energetic Detoxification) that helped this client, you can read the information on this site regarding this modality. Read More…
Gallbladder and Liver Issues
I was very sick when I first came to Jack for treatment in the spring of '08. After having gone to many doctor's and having many tests to try and figure out what was wrong with me for various issues: gallbladder pain, nausea from eating fat, urine bladder pain, body pain, insomnia and extreme fatigue – none had an answer except to take out my gallbladder – which unfortunately I let them do. This was so odd for me as I was in my late 40′s and very active – mountain biking, skiing, hiking, pilates, yoga and then my life took a turn. Slowly I started a downhill spiral – to the point that I couldn't even leave the house. Taking a shower and getting dressed was huge for me.
Jack was referred to me from the Organic Produce Gals in Lake Havasu City, AZ. I spoke to him on phone a few days before my gallbladder removal was scheduled. He didn't comment about the upcoming surgery which I went ahead and had. Unfortunately, the nausea after eating did not go away after they took out my gallbladder; if anything it began to get worse and it was in this condition that my husband drove me to the first appointment. After meeting Jack I was very hopeful. Jack hooked me up to his machine and boy was I loaded with different chemicals, etc. I guess all Americans are but you don't really think about it making you that sick. After going through several detox's with the laser, and Jack's other treatments and supplements my liver finally dumped lots of stored bile that was really making me sick. I think it was right after the 2nd laser detox that I passed an orange pigment with a bowel movement and I called him up to find out what was going on. He said that this was sign my liver function was getting better and I was getting rid of the yellow orange stuff that can cause jaundice. Right after that I began to be able to eat fat without getting so horribly nauseated or throwing up. Thanks to Jack! He has been so helpful in my quest for health and was the beginning of my healing – finally.
Jack is very knowledgeable, conscientious, caring and friendly. He truly cares about his patients and has great determination. He walks the walk and talks the talk unlike so many others that I have gone to in the past. He will stay on your case until he has you well.
I would highly recommend Jack with any illness you are suffering from – or even just to help you with a good detox program.
P.W. age 49, Lake Havasu City, AZ 
Commentary: With permission from this client to release this information, some of you will find it interesting that the EDS scan showed an accumulation of sulfa drugs and the chemical toxin methyl-ethyl-ketone (MEK) burdening her liver. The first LED session stimulated her body to dump the sulfa drugs which was interfering with her liver sulfation pathways. The second LED session addressed the MEK toxin and it was after this that her liver metabolism and detoxification began to normalize, and she apparently began dumping the orange pigmented bilirubin from her liver. This substance is a component of bile which is naturally produced by the liver and is excreted daily via the liver bile ducts, into the common bile duct, and from there secreted into the intestine to aid fat digestion. If this orange substance known as bilirubin backs up in the liver, jaundice or a yellowing of the skin can occur. Once we got her to dump this bilirubin by restoring normal bile flow after the second LED, you will note from her above statement that she was then able to eat fat without getting so nauseated.
This client chose not to post a photo due to the personal nature of this story. J.M.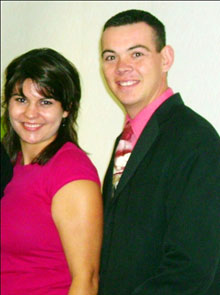 Inflammatory Bowel Disease and Ulcers
As a child and even well into adulthood I have suffered from chronic illness. My earliest memories are of me in a hospital bed surrounded by my loved ones. Each time I entered the hospital it was a new diagnosis, and each doctor contradicting what the past several had all ready disputed about, once again could never agree to disagree on what my condition was. I was told my entire life I suffered from stomach ulcers. Which is what landed me more times than I can count in the hospital with uncontrollable pain, piercing through me. The pain would attack without warning and cause me to go into fits of hysteria as I would scream in agony; the burning, the aching, there is no way to measure the pain. Eventually I learned to live with my condition and in time the flare ups only happened a few times a year. When I got married I had an episode a few weeks later which had my new wife taking me to the hospital. I was bleeding both from my mouth as well as passing blood rectally and Alicia was terrified. I told the ER doctor that I suffered from ulcers, (as was the diagnosis) and he had me hooked up to an IV for several hours and sent me on my way with a follow-up to see a Gastroenterologist, so began the search that my wife started on, trying to figure out what was wrong with me.
Every episode was the same, the pain would be all over my entire stomach, which I later realized was really coming from my intestinal area, followed by vomiting blood that had filled my stomach, and passing it rectally. I went to see a Gastroenterologist and he gave me a colonoscopy and determined that I had in fact no ulcers but rather what he thought was Ulcerative Colitis. Alicia went to the local library and looked at dozens of books and web-sites about the condition, we were told that I needed to eat a high fiber diet and that that would help me my stomach pains as I needed more fiber. Eventually Alicia and I learned to cope with my attacks, she would take care of me each time as I was tucked into what we call the fetal position in agony from the pain. We learned that certain foods would bring on an episode, like spicy foods, pepperoni, sausage, salami, so I was told to stay clear of them (a very hard thing to do). After a few years I had more colonoscopy's done including an Upper and Lower GI, which all retained the same info, I had ulcers now and not Ulcerative Colitis. I remember a discussion once that they thought it might have even been stomach cancer. As you can imagine all this has been very hard to deal with, with no answers and thousands of dollars in hospital bills and almost being killed by an overdose from an anesthesiologist, on a colonoscopy that was performed. We were done!
Another year had gone by since my last Lower GI and near fatal accident and Alicia began to hear things…about someone that practiced homeopathic medicine.  She had tried so many natural things on me before and some worked and some didn't, however; she always favored natural to prescription so she came home and told me what she heard.  I pushed it off as interesting but not for me. Alicia contacted Jack Miller and he emailed her a brochure explaining the different things that he did. After several months I had a really bad attack and we finally decided to just give Jack Miller and his natural medicine a try! Alicia made the appointment and soon we were sitting in his office. Jack and I went through my entire health history and I spelled it all out for him; what I was told as a child by doctors, all the procedures I had had done over the years, the attacks, the episodes, the "high fiber" bit, everything. I remember Jack smiling and telling me, "I am confident that I can help you!" Alicia and I were skeptical at first, if a highly trained medical doctor could not heal me, what makes Jack Miller so confident?
The first thing that he did was have me hold onto this device that sent pulses through my body, this pulse would pick up certain things that were wrong inside my body. It was fascinating. Jack was able to tell that I had certain food allergies and unhealthy levels of toxins in my body, such as plastic, and it revealed that I had pathogenic gut bacteria, as well as parasites in my intestines. Part of Jack Miller's natural medicine was supplements, so he put me on several supplements, some he made there in his office and others were pills or powders that were ordered from a supplier. So I began the supplements. The next week I had my first of three LED treatments.This helped to release all the toxins he had found in my body. I did have one side effect which was not bad, and Jack said to expect certain things as my body was trying to rid itself of the chemicals and heavy metals that it would come out of whatever avenue it could, and it did! Slowly over the next few weeks and months, I continued on my supplements and had more LED treatments done. I have been counseled by Jack to continue taking one supplement Perm A Vite long term and drink aloe vera juice as it helps to rebuild the gut. Ever since I was a child I have had stomach problems, and no one could identify what was wrong, I was experimented on, poked and prodded and admitted into hospital after hospital, colonoscopy after colonoscopy and was at the end of my health journey when Jack Miller and his homeopathic remedies with Natural Health Sciences of Arizona were introduced to me. It has made more than just a difference; it's a quality of life change for me and my wife! I am excited and happy to report it has been well over a year and a half and I have not suffered one episode since seeing Jack Miller. No bleeding, no stomach pain and I am happy to report that I have also finally been able to gain weight and keep it on! None of this would have been possible without the help of someone who is gifted in this field. We are very grateful to have both as friend and as family, Jack Miller and Natural Health Science of Arizona on our side, our healthy side!
As Written By: Chuck Blevins  Age 31   Kingman, AZ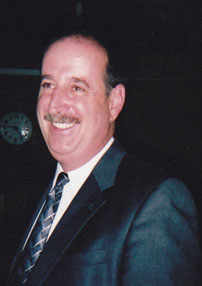 Familial Hemiplegic Migraine
I have suffered from Familial Hemiplegic Migraine (FHM) for most of my life. They are completely debilitating, interfering with my work and daily life. Sometimes I would go 2 or 3 months without having a migraine, but other times I could have several in one month (averaging 8-12 per year). Most prescription medications are designed to treat common migraine and are not used for FHM (many are even labeled "Not For Hemiplegic Migraines").The only medication ever given to me to treat hemiplegic migraines is extremely expensive and does not prevent or stop migraines it only reduces the severity or duration (sometimes).When I came to see Jack Miller for the 1st time about 2 years ago, I gave him all the information I had collected on FHM (because none of the doctors I had seen knew what it was). Jack said he would read it and also consult with Dr. Cowden. After reading the information Jack suspected that certain electrolyte nutrients might really assist with this disorder. Because Cindy and I had stressed to him how extremely serious Hemiplegic Migraines can be, Jack chose to consult with Dr. Cowden while training with him in Phoenix.  Dr. Cowden confirmed Jack's suspicion  that this was electrolyte related and gave advice on which specific ones I may need. Soon thereafter, Jack provided me with a personalized protocol and I started taking the recommended supplements. Because FHM is a genetic disorder I will never be completely free of migraines. However, I now take supplements daily that help me prevent getting a migraine. Over the last 2 years there has been a dramatic reduction in the amount of headaches I've had. I have recommended Natural Health Sciences of Arizona to my friends, as well as other members of my family who also suffer from FHM. I am very happy with the results!
Phillip P., Kingman, AZ
Lyme Disease
My husband and I moved I moved here to Arizona in 2000 because my arms and hands were hurting continually from what I thought at the time was overuse. I followed all the recommendations of rest, stretching, massage, physical therapy and the upper body pain just stayed. I got connected with a Chiropractor and with monthly visits and OTC pain meds, I could manage. In Dec 2007 I was struggling to just function normally. My daughter was getting married and I couldn't enjoy taking part in anything because the pain and fatigue were continual. My chiropractor suggested I find a Fibromyalgia specialist, which I did. Their blood work is what showed up that I have Lyme Disease, CMV, active Epstein Barr, and another virus which I can't remember right now. I traveled weekly up to Las Vegas to meet with him and have his suggested treatments. They put me on a ton of supplements and medication for pain, thyroid, fatigue, etc. From January till June I continued getting worse. By June I couldn't walk well; the vertigo always made me feel I could fall down. I was so weak I couldn't drive myself to Las Vegas anymore, so I met with the Doctor over the phone. He kept trying to adjust my meds but did remind me that he wasn't a Lyme specialist, so maybe I needed to see someone else. I had been on antibiotics for about 4 months, since he felt if he flooded my system with antibiotics the Lyme bacteria would die. I was too sick to keep seeing him, so I went to see a local doctor. He did help me a lot by weaning me off all the meds the other doctor gave me and bringing me back to where I was when I started, in pain, fatigue, limitations so that I wasn't confined to home and bed rest most of the day.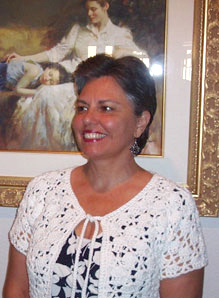 It was at this point that I met Jack in a non medical setting. I don't usually tell people I just met that I have Lyme disease, but for some reason I told him and his sister. Since other Doctors had told me that Lyme disease is incurable and that I would just have to learn to control the symptoms, I was amazed when he stated that he "used to have Lyme disease, but is over it now." After pondering over his comment I really just had to know more and wanted to find out what he did, so I spoke to his sister. When I learned he was working with people who have Lyme disease and could offer help, my husband said, "Let's do it!" Truly I felt we had spent so much money already we couldn't try another thing, but my husband said even if we went in debt, if this worked it was worth it.
I was told on my first visit that this isn't a quick fix, but it can be fixed, and of course Jack is living proof of that. I strictly did everything Jack Miller suggested, including having dental work, and I can honestly say I am a new person! At first because of the brain fogginess I had a hard time taking all my drops and supplements, but everything was written down clearly and my husband was good at reminding me. I stuck with it all, strictly at first, then more comfortably. I started about a year ago, and in the last 3 months I've done so many things that I thought I could never do again. The brain fog is literally gone! My pain level is down from about an 8 or 9 daily to 0-2. It may be totally gone one day, but I am so happy to not have Chronic Fatigue that I'm content with some aches. One big thing for me is that I actually enjoy things and can truly say I have fun. I didn't think I was depressed before, just in continual pain, which makes one depressed. As I look back, I can't believe how taking all the little steps that Jack had me do has led to the happy self I am now! So, yes, the treatment protocol was a drain on our budget for a time, but the way I feel now – it really was worth it!
Annette B., Arizona
Commentary: Lyme disease is reversible with good natural medicine. It is quite difficult to do, but this client, as well as others who have come to see me and stuck with the protocol, have gotten better. There are still improvements she can make in her health. The goal with good natural interventions for Lyme disease is to get people over the worst of it and then help them to implement healthy lifestyle changes that will keep them healthy from then on.
Why is it that conventional medicine fails so badly to help people with Lyme disease? Here are some reasons.
One: Doctors fail to diagnose it.
The most common antibody lab tests for it are prone to be false negative. To truly rule out Lyme disease you should also do a Western Blot IGM, and IGA (comprehensive antibody test), PCR (which looks for the Lyme spirochete's DNA in your blood), and LUAT (which looks for fragments of the Lyme spirochete in your urine following antibiotics). You can ask your medical doctor to order these for you.
Two: The root causes are poorly understood.
The notion that you only get Lyme disease from a tick and if you take antibiotics right away you are safe doesn't hold water. There are many people who got bit by a tick and immediately got on antibiotics and still developed full blown Lyme disease. There are also others who test positive for exposure to Lyme disease, who have never taken antibiotics and yet they remain healthy with no symptoms of the disease. What is going on?? Clearly, most people are healthy enough to keep this bacterium in check, whereas those who develop the chronic condition are typically in weakened state before coming in contact with the bug. At the International Lyme Disease conference in 2002, research was presented showing that almost 99% of chronic Lyme disease patients have significant, cumulative, heavy metal and chemical poisoning weakening the persons immunity, and that this is one reason the person can't overcome the infection. Frankly, this is an area where natural medicine excels. Most medical doctors do not acknowledge this toxicity, and wouldn't know what to do about it if they did. Basically what all this means is that one component of long term recovery is helping those with Lyme disease to eliminate the stored chemical and heavy metal toxins they are overloaded with and to avoid future exposure to these.
Three: Most drug interventions cause as much harm as good and fail to effectively kill the Lyme bacteria and multiple co-infections.
The Lyme organism is very hard to kill. It can randomly morph back and forth between spirochete (corkscrew form), cell wall deficient form, and cyst form. Many antibiotics kill only one form so it simply changes into a different form while you are taking those meds, and when you discontinue them it rapidly reverts back to that form again. Also, by the time one has chronic Lyme disease, multiple co-infections are there; for the same reason that the Lyme disease can't be fought off: a weakened host that can't fight off bugs. To effectively recover, then, one needs to address all these microbes and the Lyme bacteria in all three forms, with natural supplements that are capable of killing these bugs without adding to the person's toxic load. It is also necessary to pulse the herbs in precise ways to encourage the Lyme in cyst form to revert to its more vulnerable adult forms.
Other things to consider
Other things to consider are Bio-films, the need to vigorously support drainage of the Lymphatic fluid, and detoxification organs to deal with the die-off reactions of microbes, long-term immune system support, improving microcirculation, and numerous other things which can't be covered here. The point here is that Lyme disease is complex and multi-factoral and this is why effective interventions often elude both medical doctors and alternative practitioners alike. Many of the causal chain factors that leads the person into a chronic illness were happening long before the exposure to the Lyme spirochete; it was just the final straw that broke the camels back. Of course once a chronic illness bears it's ugly head, it is human nature to seek an easy out. I certainly did. But the reality is that there are no simple solutions to Lyme disease and those who are searching for this are truly wasting their time. To explain that last statement a little better, consider the unhealthy pattern that many persons with Lyme disease and related chronic ailments like CFS and Fibromyalgia get into. They read or hear about some new quick fix, miracle water, berry juice or whatever other new multi-level, miracle product is the latest rage, and they take the product in hopes of a cure. Then at some point in the future they realize that they are still unwell and then hear of another new miracle product and start the cycle all over again. It's not that these products have no value, since some obviously do, it is simply that unscrupulous product companies virtually always blow the value of their products and therapies way out of proportion and promote them as stand alone cures. They do this because it works; it sells more product. It also misleads people and satisfies there desire to believe that there is a simple solution to a complex and scary problem.
You can get well from Lyme disease; many have done so. But sadly, this goal eludes most sufferers. While some individual are bouncing from miracle product to miracle product and continuing many of the unhealthy lifestyle choices that got them sick in the first place, others such as my client above are learning the lessons that Lyme disease has to teach, rolling up their shirt sleeves, and doing the work that is required to be well again. J.M.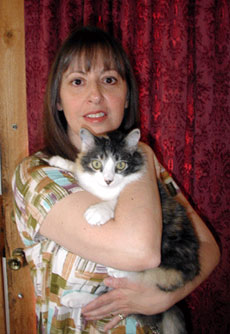 Mercury Poisoning
Jack Miller provided me with long-sought after treatment for mercury toxicity. His methods of removal are cutting edge. I had been poisoned by mercury after working from age 16-32 in a dental office as a dental assistant and as a dental hygienist.I also had a mouthful of amalgam fillings. I was a successful 38 year old psychotherapist practicing on New York's Fifth Avenue when I began having serious health problems of unknown origin. That is when the tests revealed that I was mercury toxic.
In 13 years of detoxifying and writing a book, great strides were made. However, I could not eliminate mercury from my CNS resulting in clinical depression, insomnia, and Multiple Chemical Sensitivity. I knew for certain that the last nut to crack would be getting the mercury out. I tried all of the leading methods of chelation therapy- from IV pushes using DMPS, rectal DMSA suppositories, PCA, NDF, Andy Cutler's chelation protocol and RNAs for metals. All of these approaches caused severe side effects, including clinical depression, and one technique resulted in having to be hospitalized. When I spoke to Jack on the phone he told me that he could help me, and I had to take a BIG leap of faith. It paid off! I have been chelating successfully with DMSA orally and my body is rapidly detoxifying mercury via the urine and stool. I went from not tolerating 2 mg. orally to chelating with 100 mg. of DMSA. Now I am chelating with 300 mg. DMSA every 3 days successfully. Unexpectedly, Jack was also able to identify Mycoplasmas through testing with the ASYRA and I am getting rid of these stealth pathogens as well. Jack, you saved my life. Bless you! Rita.
Rita Ferraro-Shapiro RDH, CSW, Santa Fe, NM
Author of A Guide to Detoxification for the Chemically Hypersensitive; Inventor of Co-RectalVite from Allergy Research/ Nutricology
Commentary: Mercury poisoning  has become a very real and dangerous public health threat and is coming from three main sources: dental silver (mercury) amalgam fillings; drastically increasing mercury levels in fish and seafood; and ethyl mercury in vaccines and flu shots added in the form of the preservative known as Thimerosol. Please take a few minutes to watch the following videos to educate yourself and protect yourself and your family. J.M.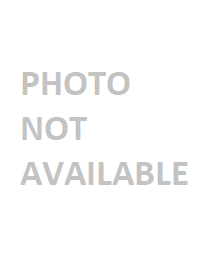 I recovered from P.O.T.S. (Positional Orthostatic Tachycardia Syndrome.)
In February of 2017 I experienced an episode of rapid heartbeat. We went to the ER where I was diagnosed with A-fib. The next day I was back in the ER and from there it just got worse and worse. The symptoms went on for 8 months, rapid heartbeat, blood pressure that was not under control, and also elevated blood sugar, and unexplained weight loss. In October of 2017 I saw Jack in his Las Vegas office and he took my health protocol in a new direction. It seemed we finally had some answers. I had been in a wheelchair and bedridden with POTS. No one had really knew what was causing these symptoms. Just getting out of bed to walk or setting upright in the bed would cause unbearable symptoms. Once I went outside to try and put a shovel away and I felt so much adrenaline and symptoms I literally could not move that evening. I just sat there in a chair. Later we got a blood pressure device and my blood pressure was all over the place. By January of 2018 I was finally on the road to recovery. I feel that I am in remission from the POTS now. I can now do everything again! I can go out with friends, go for long walks and even go to the gym. Thank you Jack, Renee, and everyone else who works for Jack for helping me.
~ Diana J

The statements above are the interpretations of the experiences of healing by our clients. Natural Health Sciences, LLC. does not diagnose or treat medical conditions. We offer natural therapies that people report have help to create positive health outcomes.
The dangers of silver amalgam, mercury containing fillings
Please do not rush out and get your fillings removed after watching the above video. Contact us for direction to a biological dentist that can safely remove them.
The increasing dangers of mercury in commonly eaten fish
Please note that most developed countries set an acceptable mercury limit in fish at .5 PPM or below. The U.S action level is double that amount. What is it about the American body that allows us to tolerate twice as much mercury?
The risks associated with injecting ethyl mercury as a vaccine/flu shot component
Even tiny amounts of mercury damage brain neurons
Attention:
All wishing to schedule an appointment with Natural Health Sciences of Arizona, LLC. (Jack Miller) are required to become members of Desert Paths Natural Wellness Association. To become a member, please go here: DPNWA.org
Jack Miller CTN does not provide medical advice, diagnosis or treatment through this Website. The purpose of this digital publication is to explore current research and discussions of holistic natural therapies and healthy lifestyle factors that are typically not discussed in the realm of modern allopathic medicine. The content of this Digital Publication, such as text, graphics, images, and other material has not been evaluated by the FDA and is for informational purposes only. The Content is not intended to be a substitute for professional medical advice, diagnosis, or treatment. Always seek the advice of your physician or other qualified health provider with any questions you may have regarding a medical condition. Never disregard professional medical advice or delay in seeking it because of something you have read, heard or seen on this digital publication. If you schedule an appointment with Jack Miller you will be given natural therapies and supplements to support your healing, but they are not a substitute for medical treatment.