Promoting Healing the Natural Way

Chronic health problems don't have to be chronic.
Experience the gentle power of bio-energetic screening for in-depth evaluations. We help you map out the most effective route to your optimal health using all natural therapies.
Our clients frequently report relief from Lyme disease, heart conditions, Autism, Heavy Metal Poisoning, Fibromyalgia, ADD ADHD and other health challenges.
"I recovered fully from Lyme disease naturally, and so can you." 
Request an Appointment
by phone, or in person in our Prescott, Arizona, or Las Vegas offices by calling
1-800-203-3916
or emailing us at nh[email protected]. If you are calling outside the U.S. please use
928-227-0180
Once you have scheduled an in person appointment and joined

dpnwa.org

, please click here and fill out the client questionnaire.
Health and Wellness Retreats
DISCOVER THE HEALTHY SIDE OF LIFE
Kick start your journey to health with focused wellness retreats.
Begin your transformation to a stronger, healthier you.
"I can't begin to thank Jack and his incredible team for helping me begin to restore my life to the active one I lived…" – Terri O.
The Growing Field of Oxygen Therapies How ozone therapy can increase the body's natural oxygen burning metabolism, and how ozone in the proper therapeutic amounts also assists with jump starting the body's antioxidant protective mechanism. Oxygen and Energy Did...
read more
Get your copy of my free ebook, "Optimal Healing Diet"
The 4 Pillars of Health
Lifestyle Solutions for Natural Health
The Growing Field of Oxygen Therapies How ozone therapy can increase the body's natural oxygen burning metabolism, and how ozone in the proper therapeutic amounts also assists with jump starting the body's antioxidant protective mechanism. Oxygen and Energy Did...
read more
Although the majority of incidents of Lyme disease are manageable if caught in the early stages, a small number of them develop into more severe situations, including neurological Lyme disease. While there is some controversy over how exactly different types of...
read more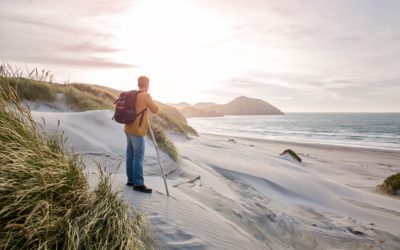 While most cases of Lyme disease can be treated quickly, they can also result in chronic Lyme disease if left untreated (or, in some cases, when treatment is ineffective). This condition is sometimes known as post-treatment Lyme disease syndrome. Complications from...
read more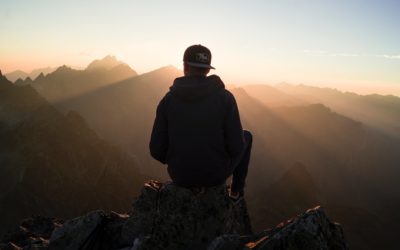 Will Untreated Lyme Disease Go Away? Most people never consider the possibility that they've contracted Lyme disease, but the reality is that it can be very serious. Untreated Lyme disease can lead to significant long-term complications, including inflammatory...
read more
While most people are relatively unaware of the threat posed by Lyme disease, the United States is currently going through an epidemic, and the CDC is not giving us complete information on the situation. Awareness is the first step toward prevention, so it's important...
read more
It can often be difficult to accurately notice and diagnose Lyme disease symptoms, but early detection is crucial to effective treatment, so awareness is the first step toward a successful recovery. Chronic Lyme disease symptoms are common, and often change based on...
read more
Nutritional SupplementsTraditional Naturopaths:
How We Approach Healthy Living
We live in a modern society that is increasingly disconnected from nature. Let's face it, can anyone really deny that the health of most Americans seems to be in steady decline? As a traditional naturopath, I understand that people just like yourself are urgently searching the Internet looking for answers. We want to know how to overcome emerging new chronic health problems like Lyme disease, Chronic Fatigue Syndrome, Fibromyalgia, Autism and other diseases that respond poorly to conventional medicine.
Fortunately, in order to recover from a variety of health issues you're not required to have all the answers. You need to have a confident direction and your body will do the rest.  The responsibility of a traditional naturopath is to provide some guidance on how to methodically unload your body from the unnatural burdens that forced it into a "cope" situation. We assist by giving your body's innate healing force an opportunity to kick in.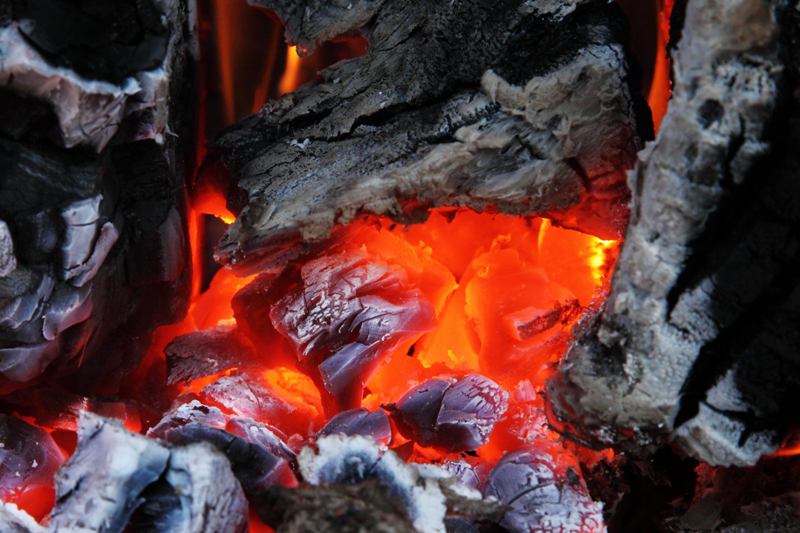 Activated Charcoal
Why would you take some black powder into your body that reminds you of the stuff at the bottom of your charcoal grill? Well lots of seemingly sane people are doing it all the time, and with good results! Food grade activated charcoal is one of the most absorbent substances in existence. It soaks up virtually everything it comes in contact with in the G.I. tract. It has the added benefit that it itself doesn't get absorbed, so whatever it binds exits the body when the activated charcoal is eliminated with a bowel movement.
Quick Fixes Don't Work:
Health Problems are Complex
Are there simple solutions to complex problems? No….not normally. But the media can be confusing. After reading a few ads for multi-level natural supplements, miracle waters and other gadgets touted to cure all your ailments, you might think it's done with little effort on your part. The allure of a pill or a quick fix is misleading. It encourages us to continue abusing our bodies in the lifestyle to which we are accustomed. Once the initial excitement of the instant gratification wears off, we are left with a startling realization. We still feel unwell or have a chronic health problem remaining. Why is that?
There are rarely simple solutions to complex problems.  Health problems are, by their very nature, complex. They are often brought about by a web of interlinking negative factors that typically take place over a long period of time. Eventually the body simply can't cope any longer and starts breaking down.
Oil Pulling
In May, 2014, Jack Miller CTN, had the opportunity to interview Dr. Bruce Fife, author of "Oil Pulling Therapy: Detoxifying and Healing the Body Through Oral Cleansing" on behalf of Dr. William Lee Cowden, founder of The Academy of Comprehensive Integrative Medicine (ACIM). The oil pulling technique has yielded surprising benefits for people that use it as a natural alternative health therapy. You may also listen to recorded interview on YouTube, which you will find embedded at the end of this article.
Your Body Leans Toward Wellness:
Taking Back Control of Your Health
The good news is that health is a force of nature! Your body wants to be well and it knows how to get there. The human body has a natural innate tendency to heal itself. Quite often individuals born with poor health have rebounded to excellent health early on because they were forced to learn healthy living. On the other hand, someone born with health typically has to do a lot of negative, unnatural things to their body in order to overcome this innate healing capacity and end up chronically ill.
So, here you are….looking for answers! To clarify something: there are plenty of people working in the natural health field who make dogmatic pronouncements, yet have little training and experience. They will be more than happy to lead you down a primrose path!  You have to be smart about choosing what natural interventions to use. If someone claims to have all the answers, your alarm bells should go off.  An effective natural health practitioner does not claim to have all the answers.
Nutritional Supplements
Jack Miller uses the highest quality, pharmaceutical grade, nutritional supplements currently available, including some shown here. Please note that we do not sell these products directly through this website. You must first come in for an Electro Dermal Screening appointment to have an individualized protocol created. Jack's general approach is to recommend a minimal amount of high quality supplements to promote healing. Quality, not quantity.
Jack Miller CTN
presents at the
Complementary & Alternative Medicine Conference
October 17-18, 2018
Las Vegas USA
Natural Strategies for Lyme Disease
Schedule: Click Here
Registration: Click Here
Please contact the NHSOA office to obtain student rates for this event: 928.227.0180
The Use of Coffee Enemas in Natural Cleansing
by Jack G. Miller, CTN
In recent times, coffee enemas have been given more and more attention as a natural therapy, but there are those who have long known about the amazing benefits of this natural detox modality. Traditional Naturopaths oftentimes recommend coffee enemas to support healing, and promote education of how this modality can improve your well being. Many who have overcome chronic illnesses are reporting that coffee enemas were critical in their healing process; namely, they felt better, had an improved sense of well-being, and regained their health faster once they began using them.